Greyson Capital, LLC is more than a full service mortgage lender. When you contact us, a Greyson mortgage specialist will walk you through the transaction, be it the purchase of a new residence, a second home, or an investment property. We also offer a variety of refinancing programs and products to fit your specific needs.
Our focus is to take care of every detail of the loan process in order to provide you with the first class service you deserve.
We have extensive experience assisting individuals and families with sophisticated income and asset arrangements. At Greyson Capital, we understand each client is unique and will tailor our products to fit your specific needs.
Greyson Capital, LLC offers high-quality mortgage brokerage services to residential and business customers.  Our aim is to provide our customers with fair mortgage rates at reasonable prices, while keeping our clients informed and educated throughout the process.  We become friends and mentors to our customers as well as quality service providers.
Greyson Capital, LLC's philosophy is that we are a boutique lender/broker delivering a personalized first-class service to all of our clients.  We understand that every client is different and individual in his or her financing needs.  Greyson Capital will offer our clients the best products, programs and rates available in today's competitive marketplace.
We do this by having relationships with multiple lenders and banks on all products. Our unique programs are provided to us by working exclusively with specific lenders in key areas.  This combination will give Greyson Capital products that no other broker will have available to them.
Greyson Capital, LLC provides a high level of expertise and superior personal service to buyers and investors.  We take pride in knowing that without advertising, 90% of our business comes from repeat clients and their referrals.
Access to scores of loan programs, allows us to arrange the most beneficial solution… whatever the buyer's needs may be. Our responsibility as mortgage professionals is to determine what a customer's financial goals are, not just quote a rate.

Mark Wilson
President
Mark Wilson co-founded Greyson Capital with the vision that it would be the premier mortgage lender for affluent and high net worth individuals. Licensed Mortgage Loan Originator NMLS ID 1089631

Read more
Contact

Susan Wilson
Secretary/Treasurer
Susan Wilson co-founded Greyson Capital. She oversees all day-to-day financial operations and ensures the firm's compliance with all federal and state laws. Susan is also involved in future expansion plans for the firm.
NMLS ID 1089634
Read more
Contact

Salvador Reynaldo
Executive Vice President
Salvador Reynaldo co-founded Greyson Capital and is a licensed mortgage loan originator with more than 32 years experience in the mortgage lending industry. Licensed Mortgage Loan Originator NMLS ID 292273
Read more

Contact
MEET OUR LOAN ORIGINATORS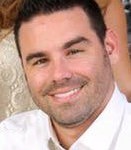 Christian Rodriguez
Production Manager
I have the knowledge and expertise to guide you through the mortgage loan process. You will be able to count on me.
NMLS ID 391546

Read more
Se Habla Español
Contact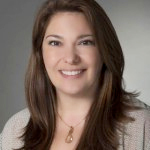 Catalina Garcia-Herzog
Mortgage Analyst
Catalina Garcia has over 20 years experience in the Mortgage Industry and is a licensed mortgage originator.
NMLS ID 1184888

Read more
Se Habla Español
Contact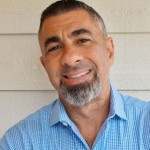 Lanel Delgado
Mortgage Analyst
Whether you're a first-time home buyer, looking to trade up, deciding to downsize, or simply wishing for a change, Lanel Delgado can help you before you ever make an offer on a property.
NMLS ID 1690320

Read more
Contact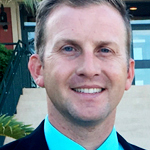 Jason Russell
Mortgage Analyst
Jason Russell joined Greyson Capital to take his passion for helping people to the next level. With his attention to detail and years of experience
NMLS ID 1840018

Read more
Contact
Talat Kayar
Mortgage Analyst
Talat Kayar brings a wide array of experience to the Greyson Capital team. As an active real estate investor, licensed real estate broker (NY), practicing Florida attorney and
NMLS ID 1655514

Read more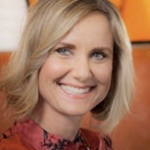 Elizabeth Kecskes
Mortgage Analyst
Prior to joining Greyson Capital, Elizabeth Kecskes followed a diverse career path in business development, marketing, and purchasing at
NMLS ID 1390088

Read more
Contact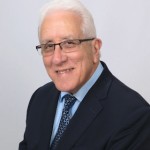 Henry Nunez
Mortgage Analyst
Henry Nunez is a Mortgage Analyst at Greyson Capital, LLC, where Henry serves you from the loan application to the closing table,
NMLS ID 1506015

Read more